At Albany Med, we believe wellness is derived from the work that we do, the care we provide to our patients, and the team culture we create. Albany Medical Center's Office of Graduate Medical Education (GME) offers all residents wellness resources in the form of numerous wellness initiatives developed over the past several years. These GME initiatives seek to address nine specific domains of wellness. In addition, our GME office has developed innovative reporting systems that allow residents to submit concerns so they may receive assistance as needed. Albany Med residents have access to mental health specialists through our Psychology and Psychiatry department where they can receive and engage in numerous assessment and treatment modalities.
Throughout the past several years, our program has developed a three pronged approach to wellness. These prongs include Support, Fun, and Education.
In addition to the support services offered by the GME department, our residents enjoy a robust support network within the program that really begins with a deeply shared interest in resident success. From the very first time our applicants meet our residents and faculty, they quickly see that we are a supportive family. Our faculty happily serve as mentors ready to support our residents in good times and in challenging times. Our residents also support each other! Our program is small enough that you will quickly find reliable friends and colleagues who truly care about your wellbeing and who will help keep you strong along the way. Our administrative team prides itself on our ability to respond to each resident's needs. Our program director, department chair, associate program directors, chief residents, and coordinator maintain an open door policy at all times; we are ready, willing and able to help you develop strategies and plans to ensure your success. You are routinely encouraged to establish with healthcare providers once you arrive in Albany and you are given a half day each quarter to attend appointments and take care of life as needed. We are also able to ensure your ability to attend routinely scheduled appointments, no questions asked, by collaborating with the chiefs. 
We are proud to have a resident-led, faculty mentored Social & Wellness Council.  Our associate program directors, Drs. Meghan Aabo and Anna Flik serve as faculty champions. Their experience with community health and advocacy as well as LGBTQ+ initiatives enhance opportunities for rewarding community outreach and engagement. This committee is also responsible for planning social events and reporting to the administrative team when new or changing wellness needs arise within the residency. Our residents enjoy a nice balance between work and play. So far this year they have organized and participated in yoga in the park, river tubing on the Battenkill River in the beautiful Green Mountains of Southern Vermont, and a self defense class led by our gen-peds faculty, Dr. Mindy Clark. We also enjoy annual ski trips, celebrating the holidays together at Dr. Nagle's house and a great end of the year party at a local country club! We make it a point to get together outside of work once a block with program leadership at a local restaurant or bar to enjoy eachothers company outside the hospital- all are invited including significant others and family.
We recognized several years ago that sponsoring fun events isn't enough. We needed to give our residents the skills to cultivate and maintain their own wellness. Our residents enjoy a series of workshop-retreats throughout their three years in which various wellness domains are discussed. Residents have learned about financial wellness from a financial advisor, career planning and preparedness, contract negotiation, and physical health & wellbeing. Our third year residents have also enjoyed panel discussions with junior and mid career faculty members discussing the transition from resident to independent practitioner with an emphasis on finding an individual balance between clinical, academic, and personal demands.
Our children's hospital values recruiting and training a diverse body of residents, faculty, allied health professionals and support staff. Albany Medical Center supports this goal on an institutional level. Every year, we attend residency fairs at medical schools with large under-represented minority student bodies and we have developed a support team for such residents when they arrive. We are continuously seeking to engage with applicants from diverse educational backgrounds as well. We will continue to grow our successful relationships with our regional osteopathic schools and international medical schools with track records of developing clinically and academically strong applicants. 
Our program has always enjoyed and been enriched by the ethnocultural, lifestyle, religious, and academic diversity of our residents. We consistently seek residents based on merit, academic qualifications, and strength of character regardless of race, national origin, sex, age, color, creed, religion, marital status, familial status, sexual orientation, or any other class protected by federal, state or local laws. This philosophy and approach continuously yields diverse resident classes and emphasizes the individual. Residents are ultimately matched into our program without bias via the computerized NRMP system.
We are particularly excited about three diversity initiatives within our medical college and our program that will only serve to increase diversity in the hospital and our program.
Angela A. Antonikowski, Ph.D.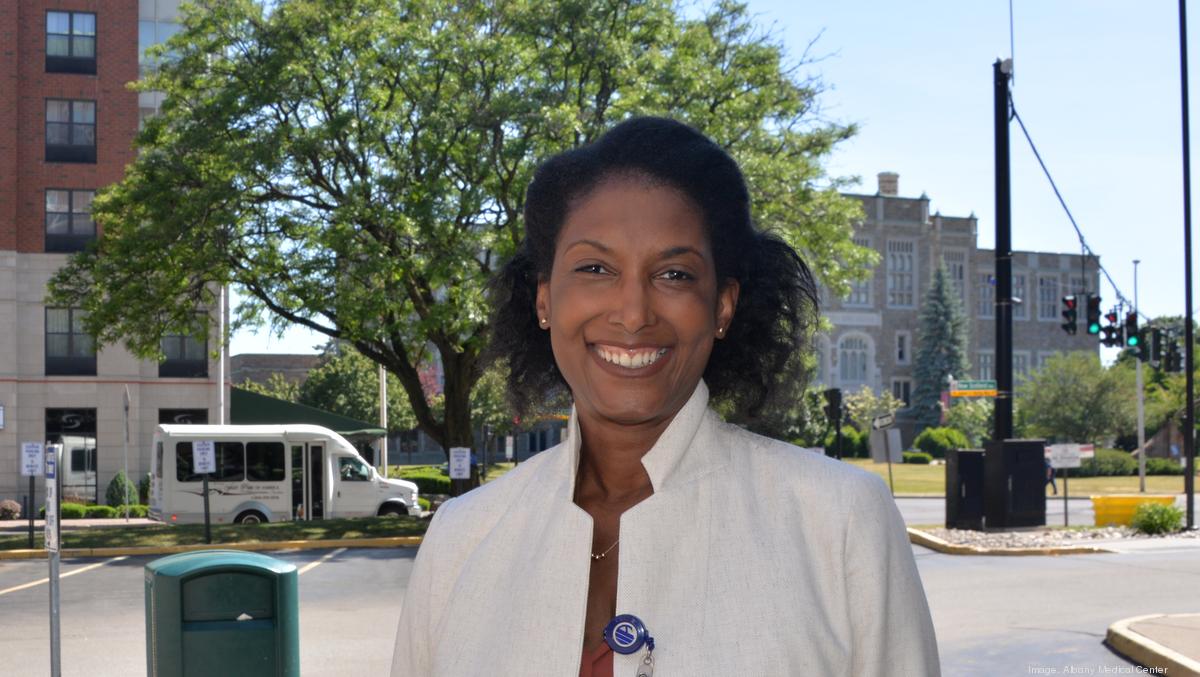 Our diverse faculty group recognizes the value to the patient care mission of having a diverse clinician group to care for our diverse patient population and this includes our residents! With this in mind, several of our faculty would like to offer their time to speak with anyone who has questions about diversity in our children's hospital and how our training program may be the right program for you. Please feel free to reach out to the following individuals:
Name
Position
Contact Info
Sarah Garcia, DO
Assistant Professor, Pediatric Hospital Medicine
garcias4@amc.edu
Jocelyn Celestin, MD
Professor, Medicine, Pediatrics, Immunology and Microbial Disease
celestj@amc.edu
Ivelisse Verrico, MD
Associate Professor, Medicine & Pediatrics. Program Director of Medicine-Pediatrics Residency
verrici@amc.edu
Emily Knuth, MD, PhD
Associate Professor, Pediatric Hospital Medicine
knuthe1@amc.edu
Liza Bermudez-Santiago, MD
Assistant Professor, Pediatric Rheumatology
bermudl@amc.edu
Maria Boucher, MD
Assistant Professor, Pediatric Hematology-Oncology
bouchem2@amc.edu
Maricarmen Lopez-Pena, MD
Associate Professor, Pediatric Rheumatology
lopezpm@amc.edu
Lilliana Arias-Barillas, MD
Associate Professor, Pediatric Rheumatology. Division Chief, Pediatric Rheumatology
barillL@amc.edu
C. Lynn Cabral, MD
Associate Professor, Pediatric Hosptialist.
Associate Dean of Medical College for Clinical Experience
cabralc@amc.edu
Joaquim Pinheiro, MD, MPH
Professor of Pediatrics and Neonatology. Director of Neonatology Fellowship Program
PinheiJ@amc.edu
Javier Sanchez, MD
Professor, Pediatric Intensive Care.
Division Chief, Pediatric Intensive Care
SancheJ@amc.edu